Polyglot, bioengineer, pianist and a few weeks ago React4lifer!
We introduce Livia who is doing a stage in our R&D district in Vimodrone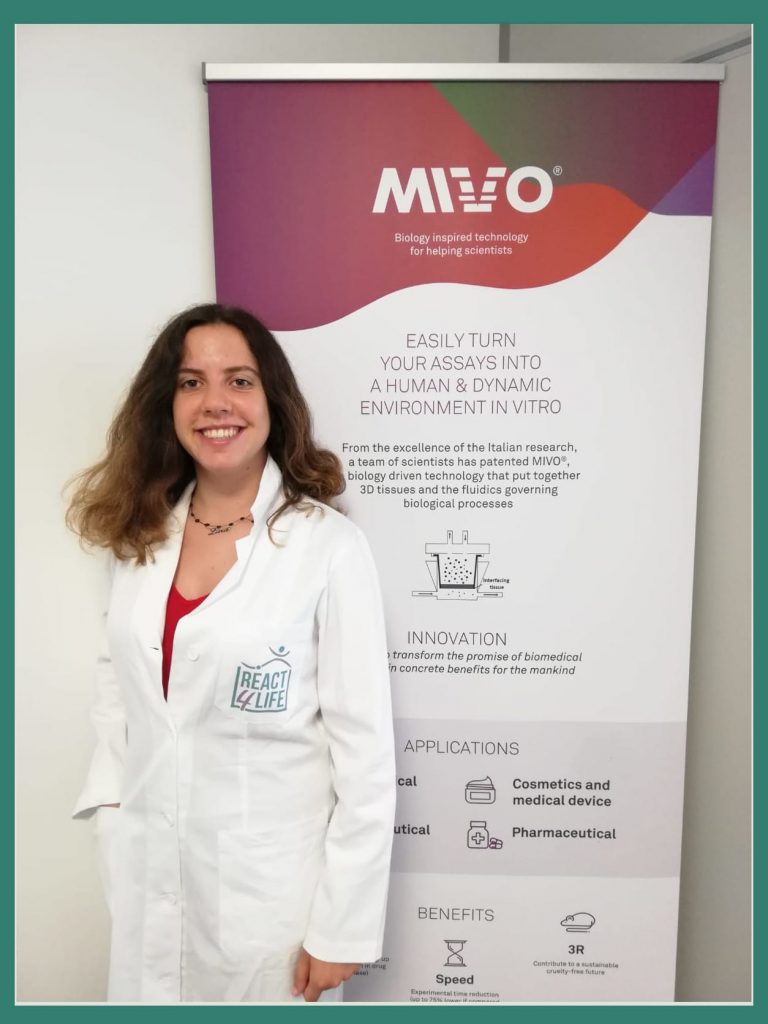 Livia, tell us about yourself
I am an Italian girl, born and raised in Brussels and I am currently studying Biomedical Engineering at Imperial College London.
Overall, I am a creative person, I enjoy drawing and playing the piano. In addition, I am involved in multiple student-led projects and activities. Last year, I was the Bioengineering Society's Wellbeing Events Officer and the Israel Tech Society's Fundraising Officer. Working in teams to achieve measurable and beneficial goals for my surroundings is probably what satisfies me the most.
Regarding my ambitions, I know that I want to contribute in the field of technological development in healthcare, but I haven't chosen my precise path yet. I'm still hoping that it, chose me!
Your educational and professional experience
As I said, I am currently studying Biomedical Engineering. As part of my university curriculum, I have the opportunity to access a range of laboratories. In addition to the lab trainings run by the university, second years must complete an Engineering Design Project. My team's aim was to prototype a device to assist visually impaired swimmers in independent training. Such projects, along with the two hackathons I participated in, allow me to develop valuable skills such as resourcefulness and enhance my scientific training. I believe an experience in a "real-world" lab, as the React4Life Laboratory, will further expand my knowledge.
What do you expect from this new experience?
I am certain that this experience will provide me with invaluable insight into the R&D sector. I am especially interested in seeing how things work inside a start-up. So far, I can say that it is thrilling to work in such a dynamic environment, and the work pace is quite fast; things constantly evolve, and numerous projects in progress. I expect this new experience to teach me a lot about the subject I am studying and hopefully to guide me in my future projects.