React4life and Biosigma signed an agreement for the distribution in Italy of MIVO®
The organ on chip awarded by the European Commission as Best Innovation Health 2021.
MIVO® – Multi In Vitro Organ-, is the organ on a chip that allows you to reproduce human biology in the laboratory, overcoming the limits of current in vitro tests and animal models.
Genoa, 2021. React4life and Biosigma partners for the distribution of MIVO® in Italy.
React4life and Biosigma (a Dominique Dutscher Company) have signed an agreement for the distribution in Italy of MIVO® – Multi In Vitro Organ, the organ on chip technology which makes it possible to carry out more predictive and reliable experiments than current animal or in vitro models.
The agreement between the two companies is of strategic importance, and it will make the most of both companies' strengths using the experience and the consolidated territorial presence of Biosigma on the Italian market and, on the other hand, the innovative platform of React4life and the sound scientific background of its R&D team.
The products based on the MIVO® technology will immediately enrich the vast Biosigma catalogue, and Universities, CROs and companies can easily approach the world of 3D cell cultures and fluidic systems through this flexible device.
React4life has recently won the Innovation Radar 2021 award in the Health Tech category, the European Commission award given to the most promising innovations. The millifluidic platform MIVO® has been awarded because of its flexibility and ability to allow researchers to quickly progress on understanding human pathologies and test new therapeutic approaches.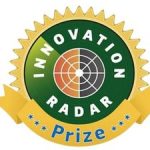 "Although professionals know that 3D cell cultures and fluidic systems are the biomedical research state of the art, the market needs a smooth transition through a simple device to be easily integrated with instrumentation and procedures already used in laboratories," said Maurizio Aiello, CEO of React4life s.r.l. "I am glad to start this collaboration with Biosigma, which I consider a partner of primary importance in the industry, and I am sure we will achieve great results together. Competence, reliability and professionality, allowed Biosigma to fully grasp the aspects of innovation and utility of our organ on a chip, already sold in 15 countries of the World".
"React4life is a partner in tune with the vision we have of the market. We are excited to distribute a solution such as MIVO®, an innovative product and, as mentioned, easily integrable in laboratory procedures. React4life's knowledge and support, together with our organization, will enable us to make this technology accessible to all our customers." declares Martino Marcolin, General Manager Biosigma s.r.l.
Innovation, customer care and product quality are the crucial points on which the partnership will base for both companies.
About Biosigma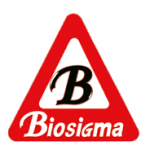 Since 1988, Biosigma S.p.A. has produced and distributed disposable plastic articles for biotechnology, pharmaceutical and research laboratories. In our over 12,000 square meters of plants, we have injection machines and computer tools of the latest generation that allow the production of high-quality items still competitive on the world market.
Every customer can count on a perfectly organized structure; ISO 13485 certified, able to adapt products and services to the continuous demands of the market. We offer our customers professional experience and competence; customer satisfaction and product quality are always our main objectives.
Our research and development efforts allow us to offer an increasingly advanced range of products.
Learn more at www.biosigma.it
About React4life
React4life is an Italian biotech company founded in 2016 after more than 15 years of R&D by Silvia Scaglione and Maurizio Aiello, together with a multidisciplinary team of experts, with the ambition to turn the promise of biomedical research into concrete benefits for society.
Scientists can finally rely on a new enabling technology to recapitulate human biology in the lab: MIVO® (Multi In Vitro Organ), the next generation of organ-on-a-chip.
This cutting-edge microphysiological system enables researchers to overcome the limits of current in vitro assays and animal models. It improves the reliability and predictivity of several applications: pharmaceutical drug-testing, personalized medicine, novel immuno-oncology therapies, cosmetics, dermatology, and nutraceutical.
Learn more at www.react4life.com and follow us on LinkedIn.